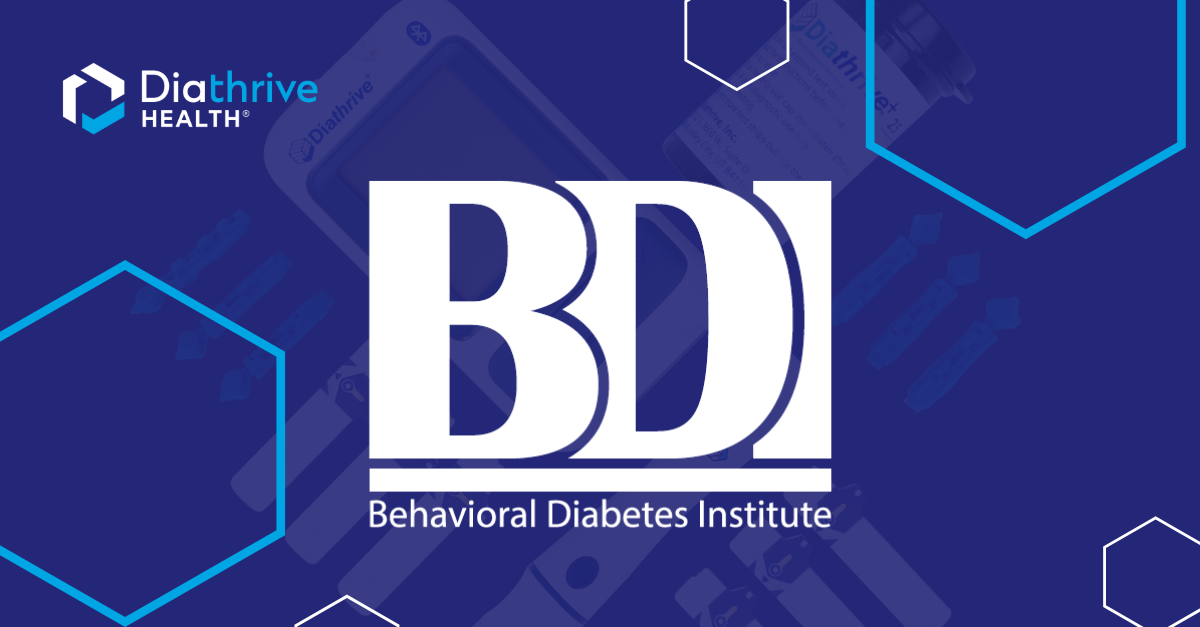 Salt Lake City (June 10, 2022) – Diathrive Health has announced a new partnership with the Behavioral Diabetes Institute (BDI), the leading organization addressing the psychosocial and behavioral health barriers facing people living with diabetes.
BDI was co-founded by Dr. Bill Polonsky, an active researcher in the field of behavioral diabetes, a licensed clinical psychologist and certified diabetes educator. The institute was created as an educational non-profit organization to better recognize, understand, and tackle the real-life emotional challenges of diabetes. 
"Diabetes is, to a large degree, a behavioral disease", Dr. Polonsky told WebsEdgeMedicine during an ADA TV interview. "It's one of the few chronic illnesses we have that require so much work and effort for people…to be successful. So, behavior [needs to be] front and center, and that's why I've dedicated so many decades to it."
When Diathrive Health CEO, Michael Hennessy, approached him about Diathrive's Enterprise product development, Dr. Polonsky became excited about the potential to reach so many people living with diabetes and related health conditions, and to make an enormous impact. Dr. Polonsky is partnered with Diathrive Health as Chief Clinical Psychologist where he is helping shape Diathrive's Health Advisor program.
Through Health Advisor, Diathrive members have unlimited access to blood glucose testing supplies, diabetes education, and highly-credentialed diabetes health experts. Health Advisors use tools and principles developed by BDI to assess levels of distress, uncover individual needs, and develop personalized care for people self-managing diabetes.
About Diathrive
Diathrive Health provides accurate, top-quality, FDA-approved diabetes supplies. Diathrive Health Enterprise members have access to unlimited glucose testing supplies and can refill at any time so they always have what they need to manage blood sugar. No prescriptions needed. No paperwork or fighting for coverage.
Through its Enterprise program, Diathrive Health is saving employers up to 85% on their diabetes health benefits and helping members achieve better health outcomes.
Diathrive was recently awarded highest-level validation for healthcare savings from the Validation Institute. 
Learn more about Diathrive Health at Diathrive Health Partners.
About Behavioral Diabetes Institute
BDI is a non-profit providing direct clinical services for people with diabetes (e.g., diabetes-specific psychological support programs and behaviorally-based education and training in diabetes self-management) and professional services for healthcare professionals (e.g., training programs in behavioral diabetes interventions), while also conducting studies to elucidate the key behavioral contributors to successful diabetes management.
Learn more about the Behavioral Diabetes Institute at About BDI (behavioraldiabetes.org)