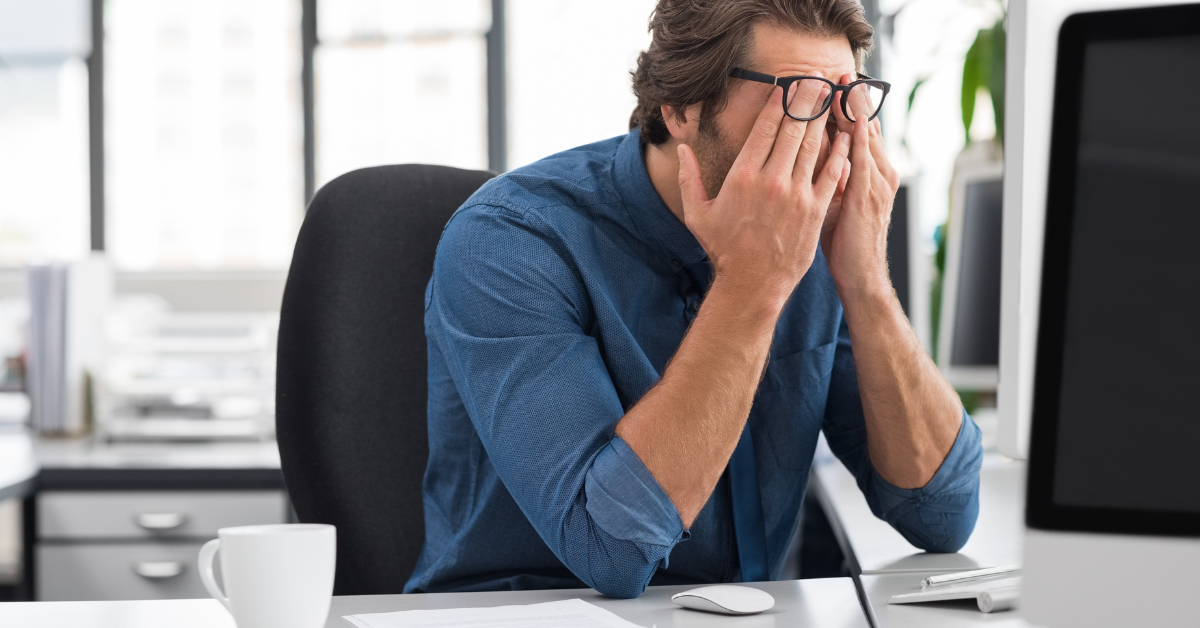 How does diabetes affect your business? Initially, you may think of the cost of diabetes in dollars. With the staggering rate of diabetes in the United States and the cost of healthcare, it is well documented that over $327 billion is spent per year on diabetes care alone.
Additionally, the American Diabetes Association (ADA) says indirect costs include:
Increased absenteeism
Productivity loss at work
Increased disability
That's all just to say your company's bottom line is high because of untreated or under-treated diabetes. But let's talk about the human behind that diagnosis.
Diabetes is challenging. Nobody chose or asked for it. While there are differences between different types of diabetes, it all comes down to pancreatic dysfunction. And being your own pancreas is a lot of work. So, it's no wonder diabetes management comes with other costs besides money. There is a substantial mental cost. 
Diabetes Distress
Among the barriers to better diabetes health, one of the most common and complex is diabetes distress. Most people with diabetes hit this barrier at least once, but more often, it is a long-term effect.
Diabetes Distress is a mental and emotional result of being overwhelmed with diabetes management over a period of time. Sometimes managing diabetes isn't so bad. But other times the tasks and stress of it can stack up in a way that causes people to hit a breaking point. When this occurs, many people disengage with their health. Some disengage for a short time, others much longer. But when this happens, overall health declines. 
As you might imagine, over time, it trickles down into other areas of life. Think about the list above: increased absenteeism, productivity loss, disability. Not to mention how it affects personal life and relationships, motivation, and eating habits.
So, what can you do as an employer to help? Consider this…
Solution: Addressing Diabetes Distress 
Diabetes distress is one piece of a larger puzzle. It's not just about having diabetes. It's also about access to quality care. Provide clinical support and tools outside the limitations of our status quo healthcare system. While you as an employer are not equipped to solve diabetes distress, you can provide the health benefits that allow those who are qualified to do so. 
That's why Diathrive Health is here. Our model removes the cost and access barriers for people living with or managing diabetes. With us, you see 50-85% savings off what you are currently spending while you provide your covered lives with the right tools to overcome diabetes distress and other health barriers. They get:
Unlimited glucose testing supplies
Unlimited educational resources
Most importantly, unlimited access to clinical support from real diabetes experts through our Health Advisor program
What is a Health Advisor?
This isn't just health coaching.
Health Advisors are real, accessible experts with years of experience in all types of diabetes and related conditions. They are credentialed in diabetes care (registered nurses, nurse practitioners, CDCES, dietitians and others). Health advisors use tools and methods developed by the Behavioral Diabetes Institute to determine levels of diabetes distress and create personalized care for the individual, helping them work through the challenges of diabetes care and get back to better health outcomes, productivity, and quality of life.
Request a demo to find out how Diathrive Health can help you decrease your healthcare costs and increase population health for your workforce.
About Diathrive Health
Diathrive Health provides accurate, top-quality, FDA-approved diabetes supplies. Diathrive Health Enterprise members have access to unlimited glucose testing supplies and can refill at any time so they always have what they need to manage blood sugar. No prescriptions needed. No paperwork or fighting for coverage.
Through its Enterprise program, Diathrive Health is saving employers up to 85% on their diabetes health benefits and helping members achieve better health outcomes.
Diathrive Health was recently awarded highest-level validation for healthcare savings from the Validation Institute. 
Learn more about Diathrive Health at Diathrive Health Partners.