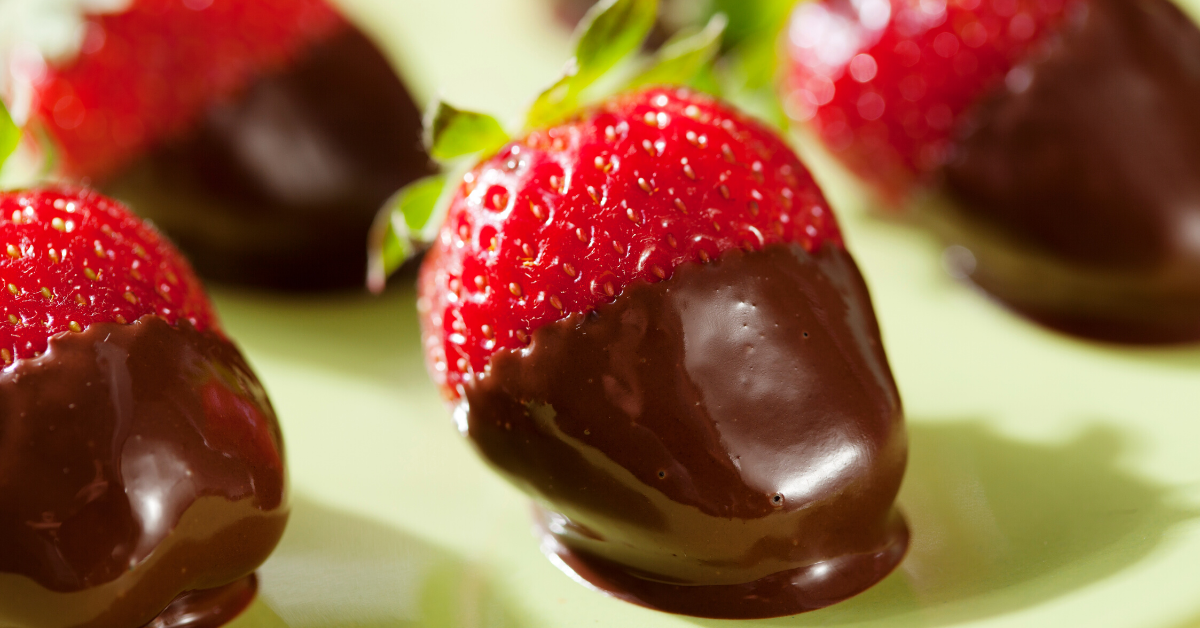 ---
A perfect treat: Chocolate-dipped foods! Here's how to make your own at home. 
---
Do you love chocolate? Me too. 
I especially love low-sugar, chocolate-dipped. Whether it's for a snack, treat or dessert, chocolate-dipped foods always satisfy.
Foods covered in chocolate are a popular choice for so many occasions. Valentine's Day, anniversaries, and so many holidays, chocolate-covered foods are part of the celebration. 
If you want chocolate-dipped strawberries, nuts, pretzels, etc., you'll find yourself paying high prices at the grocery store. So, here's your solution. Make it all at home! It's so easy, and you can try anything you want. Here's how simple it is.
Ingredients
1/2 cup chocolate chips (sweetened, semi-sweet, or as dark chocolate as you like)
Optional: Granulated sweetener (turbinado sugar is usually used for those thick crystal chunks of sweetener, but you can use low-calorie options instead)
Food to dip! Time to get creative. Here are some ideas:

pecans
strawberries
pretzels
banana slices
clementines
cookies (you can make low-carb cookies to reduce the blood sugar spike)
what are we missing? That goes on this list, too!
Directions
Prepare a baking sheet with parchment paper. 
Microwave the chocolate chips in a small, microwave-safe bowl for 30 seconds, and an additional 15 seconds between stirring until the chocolate is fully melted and smooth. 
Dip each piece of the foods you chose in the chocolate half-way. Before the chocolate cools sprinkle the sweetener lightly until the desired amount sticks to the chocolate.
Pretty simple! Try it out with different foods and enjoy! Remember to keep an eye on portions, especially with higher-carb foods. To keep carbohydrates low, start with pecans.