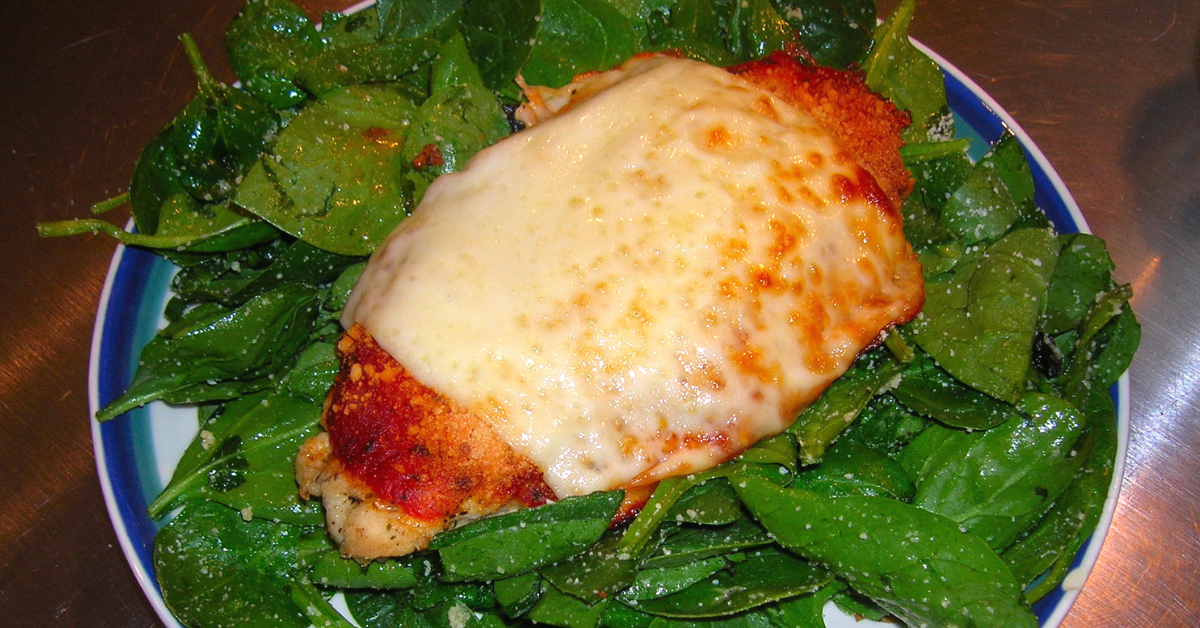 ---
Without adding bread you can keep this classic dish lower in carbohydrates and enjoy the Italian flavors! Try this recipe from Ward Alper, the Decadent Diabetic. 
---
The only thing missing from this recipe is the breading which is why it is so low in carbohydrates. The flavors and textures are exactly what you remembered. It is much faster to prepare.
This recipe serves two and contains about 5-7g net carbohydrates per serving. 
You can use a commercial tomato sauce or diced San Marzano tomatoes drained and mixed with garlic, minced onion, parsley, basil and oregano, or use roasted tomatoes for the sauce. Better yet…try all the possibilities.
Ingredients
2 boneless, skinless chicken breasts
Salt and pepper to taste (and your doctor's advice)
1/3 cup tomato sauce (see suggestions above)
2 thick slices of the best mozzarella you can find
¼ cup grated parmesan cheese
2 TBSP olive oil
Directions
Place the chicken breasts between two pieces of waxed paper or plastic wrap. 
Using a rolling pin or heavy skillet, pound the chicken breasts until they are about ½ inch thick.
Heat a large frying pan and add the olive oil. Cook the chicken over medium heat for 3-4 minutes per side.
Remove to a baking dish and let cool. Top with sauce and cheeses. Bake for 25-30 minutes in an oven preheated to 350°F. 
Serve over seasoned raw spinach or spaghetti squash.