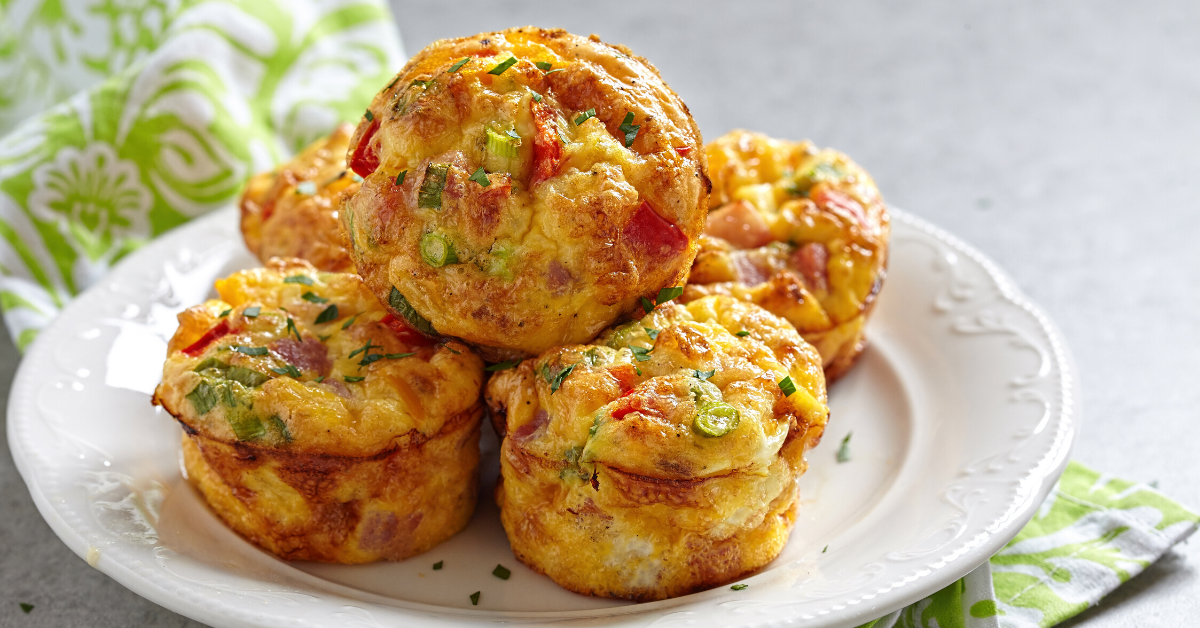 ---
This is one is a favorite. Not only is it good and filling, but it is also very low-carb and can be packed with high nutritional value. Try this out! 
---
Egg muffins. They take the form of muffins, but it's basically made of omelet. You can start with a simple base and add what you like to fill it in. Load it up with vegetables to boost the nutritional value and some breakfast meat for savory satisfaction. Try different combinations of ingredients to find your favorite flavor, or keep a variety in each batch so you have options.
One of the greatest things about egg muffins is that a full batch can give you breakfast for days. These egg muffins can be stored, making breakfast simple and ready for up to four days. So make the full batch, and enjoy. 
Ingredients
For the base:
12 large eggs
1/4 tsp garlic powder
Salt and pepper to taste
Soft butter or cooking spray
Add any ingredients you want! Here are some suggestions:
Sweet onion
Bell pepper
Bacon (try turkey bacon if you want to keep fat and sodium lower
Sausage (get a roll of ground sausage to keep things easy) 
Cheese (shredded cheddar or mozzarella)
Spinach
Mushrooms
Tomatoes
Jalapeños
Directions
Start by cooking any meats in a pan on your stovetop. Then, prepare any vegetables by washing and chopping. You can sautee any of them you want to as well. Onions, mushrooms, spinach and bell peppers all take on extra flavor when you cook them.
1. Preheat your oven to 350°F and lightly grease your muffin pan with butter or cooking spray.
2. Whisk all the eggs in a large bowl until mixed well.
3. Pour egg mixture into each muffin cup, about 1/3 cup each. Add prepared ingredients as desired to each cup.
4. Bake for 20-25 minutes. You can insert a knife blade in the center of one to test at 20 minutes. Make sure the blade comes out clean.
When the egg muffins are done, serve immediately. Place leftovers in an air-tight container and store in your refrigerator for up to 4 days. Just reheat when you're ready to eat!