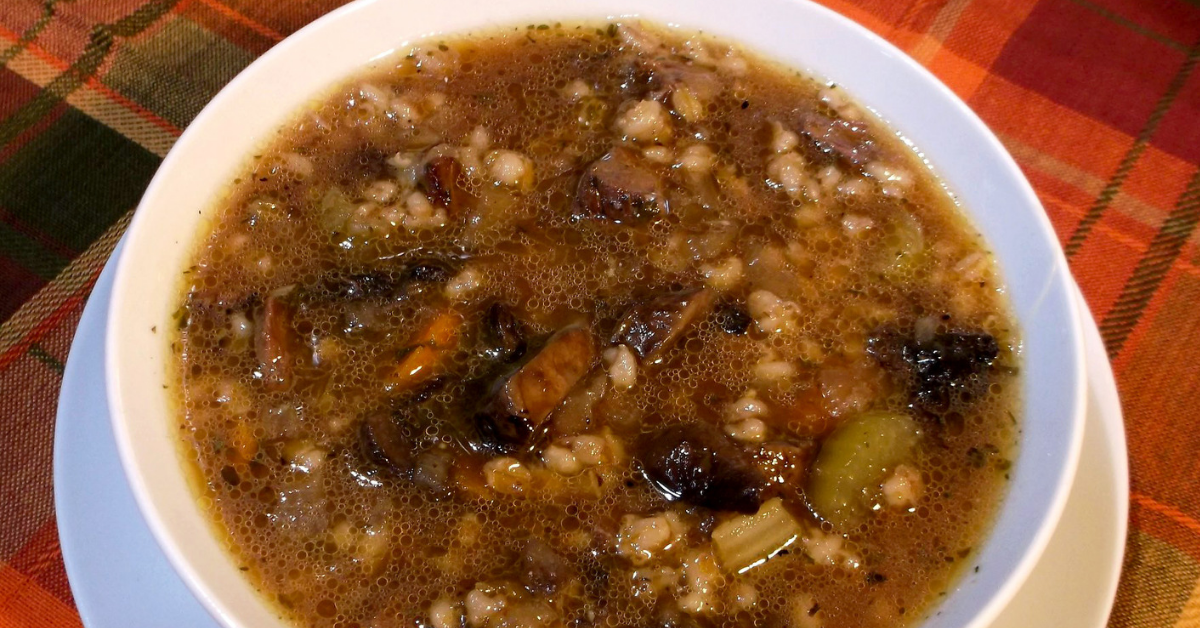 ---
What better month for soup than January? Warm up this week with this savory Barley Soup from Chef Ward Alper, the Decadent Diabetic! 
---
Chef's note: I simply love a versatile recipe. THIS one is as versatile as a little black dress. It works equally well with a beef base, chicken base, or vegetarian. As a vegetarian soup, you can "cream" the ingredients to make a smooth soup or leave the vegetables whole for a chunky soup. This is one of those recipes YOU get to make totally your own. Add extra pieces of beef, chicken, or mushrooms to make it heartier or leave it simple. I use tarragon in the soup, you can choose to use thyme or basil.
Serves 4 as a meal.
Net carbohydrates: 12 grams per serving
Ingredients
2 TBSP. Olive oil
Pepper to taste
1 large onion sliced thickly
2 garlic cloves grated
1/3 cup raw barley
1 bay leaf
1/4 cup dry red or white wine (red for beef, white for chicken or vegetarian))
2 ½ quarts of low sodium beef or chicken broth
2 TBSP. tomato paste
2 tsp. dry tarragon
1 TBSP. fresh parsley, chopped
Salt to taste and your doctor's recommendation.
2 medium carrot, diced roughly
2 stalks celery, diced roughly
Optional:
¾ pound roasted or sauteed mushrooms
¼ -1/3 pound cooked meat
Directions
Heat a large soup pot. 
Add the olive oil and pepper. Add the sliced onions. Cook until the onions become golden in color. 
Add the garlic and stir to distribute. Add the raw barley and bay leaf. Stir to coat in the oil. Allow the barley to get a light browning. 
Add the wine, the broth, tomato paste, tarragon and parsley. Bring to a boil. 
Partially cover the pot and turn the heat down to a simmer and cook for 25-25 minutes. 
Remove from heat. 
Remove the bay leaf then add the celery, carrot, and any of the optional items above. Cover and allow to cool.
Soup benefits from sitting in the fridge overnight. Reheat just before serving.