FAQ: How do I avoid running out of test strips before my next shipment? And what can I do if I run out?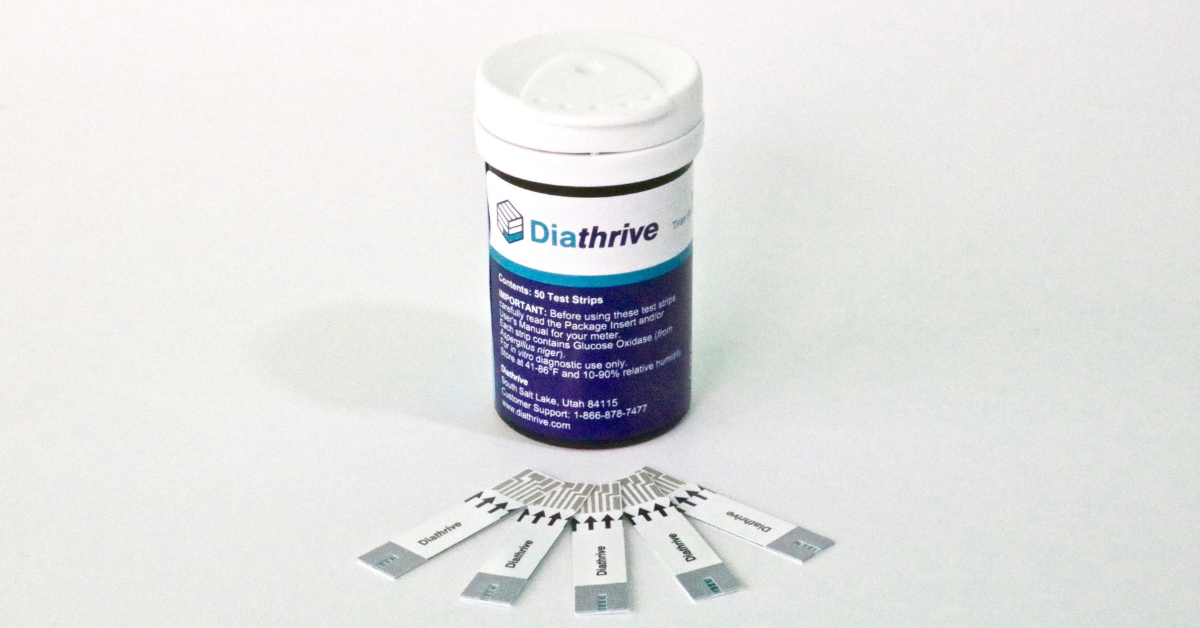 At Diathrive, our number one goal is to take the hassle and exorbitant cost out of testing supplies. We have done this by creating subscription plans that are customized to the number of times you need to check your blood sugar per day. Since Diathrive works directly with our manufacturer and we don't deal with insurance companies, we are able to deliver hospital grade testing supplies to your door at a lower cost than your corner drug store, or the big-box retail store pharmacy. And, with our membership plans, you don't have to go anywhere to pick up your testing supplies. Instead, they arrive, on-time every quarter.
While this is the ideal situation for many people with diabetes, every once and a while they run into a hiccup. Maybe it's because the individual checked blood sugar more often than they thought they would, or their bottle of strips got lost, or their dog chewed up the strips, leaving the individual short on their supply. Whatever the reason, here are a few ways you can be better prepared and avoid a testing supply fiasco. 
1 - Always keep an extra bottle of strips on hand 
This is the easiest solution. Simply order an extra bottle of strips to keep at home. When doing this, make sure that each time you receive your quarterly shipment, you store one of the new bottles of strips and use your backup bottle. Having an extra bottle is great, but they do expire if you hold onto them too long. To order an extra bottle of strips, click here. 
2 - Up your subscription level one quarter per year 
This tends to be the most popular solution for Diathrive customers. All you have to do is log in to your Customer Account and click on the Subscriptions link. From there, you can temporarily increase your subscription to 1 more test per day than what you're currently using. This will ensure you get an extra bottle of strips next quarter at the lowest price.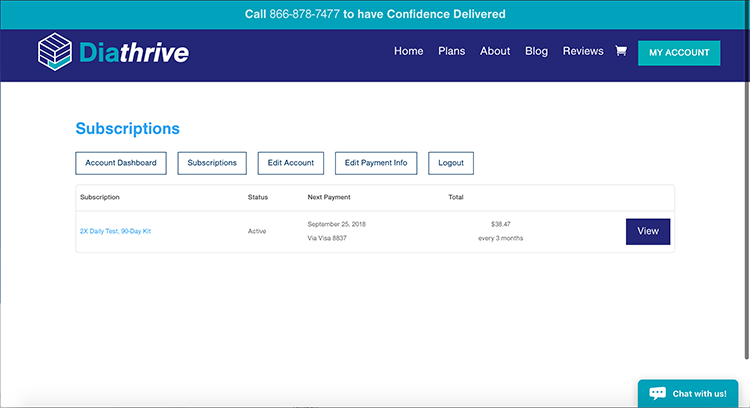 3 - Give us a call 
If you haven't met our Customer Service Manager, Heidi, you're missing out. She is easily the nicest person on the Diathrive team. If you give her a quick call, she can set you up to receive an extra bottle of strips with your next shipment so that you'll be prepared for whatever may happen in the future. 
Hopefully, these tips will help you prepare for the future so you never have to go without the diabetes test strips you need again.
 Do you have a question about testing that you would like our team to answer? If so, please email your questions to customerservice@diathrive.com
---
Originally published 6/26/2018
Last updated 1/16/2019