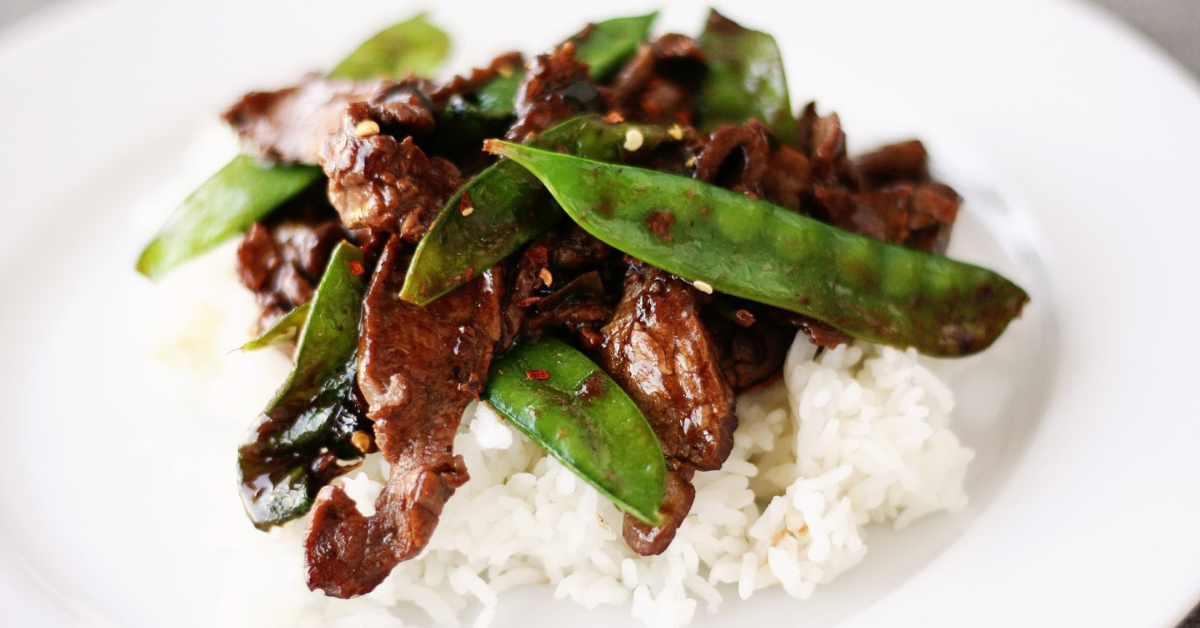 ---
This low-carb, low-fat recipe has an authentic look and taste. Try making this! 
---
I have an obsession with Asian food. Take-out can be delicious and convenient. But when it's homemade, you have complete control, and you just can't beat the freshness. As long as you have a good recipe, of course. 
Try this one out. You can make it spicy, you can keep it mild. Complete control. Try it tonight!
Ingredients
1½ lbs flank steak
8 oz snow peas
⅓ cup soy sauce (to reduce sodium, use a "lite" ore reduced-sodium soy sauce)
2 TBSP sherry cooking wine
1 TBSP Splenda brown sugar
1 TBSP corn starch
1 TBSP fresh, finely grated ginger root
2 cloves minced garlic
3 chopped scallions
3 TBSP sesame oil
red pepper flakes
Directions
Begin by preparing the ingredients. Trim the snow peas if you'd like them to be less stringy. Finely grate ginger root. Mince the garlic cloves. Chop the scallions. Finally, thinly slice the flank steak against the grain (place the steak so the grain is running horizontally, cut it vertically) and place the cuts in a bowl. Here's how to put it all together:
Mix together the soy sauce, sherry, brown sugar, corn starch, ginger root and garlic. Pour the sauce over the meat and set aside, letting it marinate for at least 30 minutes.
When you're ready to cook, heat the sesame oil in a large skillet or wok over high heat.
Throw in the snow peas and stir fry them for 1 minute. With a slotted spoon, scoop them out and put them on a plate, setting them aside.
Pour in the flank steak with the sauce and let it cook for 1 minute without turning the meat to let it get nice and brown. Flip the meat and cook another minute.
Stir and add the scallions. Cook for a couple more minutes until the meat is all browned and then add the snow peas and red pepper flakes (a couple of pinches still keeps it mild but gives a nice spiciness.).
Toss it all around and cook about 30 more seconds so the snow peas can get nice and warm again.
Serve over rice. Nutritional info below is for the beef dish only. To keep this delightfully low-carb, serve over riced cauliflower!