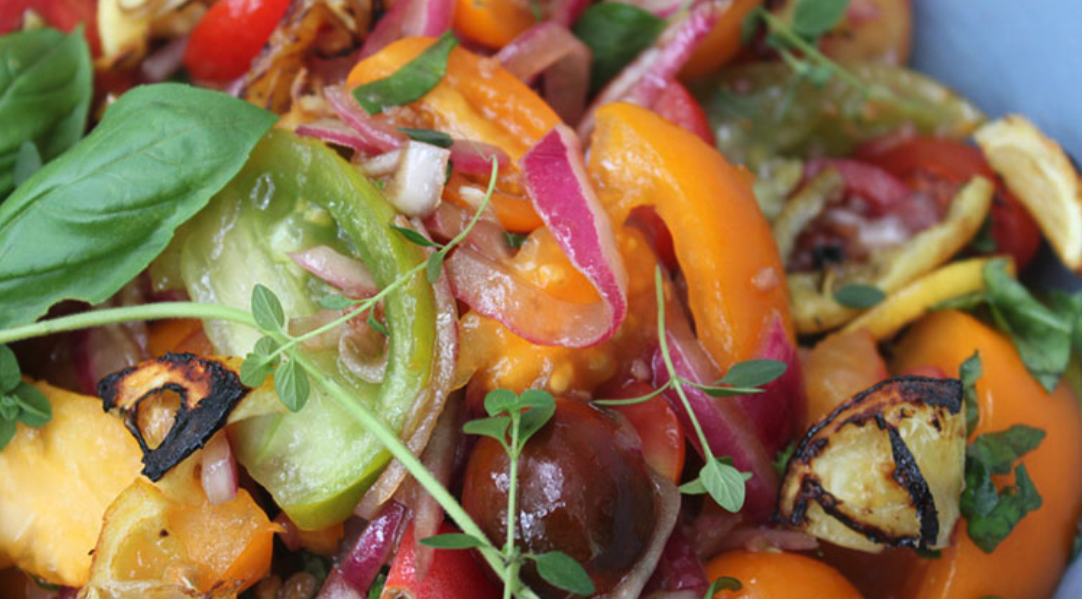 The best thing about salad is the nutrition you can pack into a meal. We all know we are supposed to eat our veggies, but sometimes it's hard to just eat a pile of lettuce, even with some good toppings. Well, salad doesn't always have to be lettuce. Try out this simple Tomato and Marinated Red Onion salad from Chef Robert Lewis, packed with vitamins, minerals, and a harvest of flavors!
Ingredients
1 ½ pounds small to medium red and yellow tomatoes (halved if small and quartered if medium) 
1 medium red onion, quartered and cut into 1/4-inch-thick slices 
2 TBSP finely chopped fresh basil/herbs 
1 tsp coarse salt Freshly ground pepper 
3 TBSP good-quality extra-virgin olive oil 
2 TBSP Balsamic 
Directions 
Prep tomatoes and onions before starting.
Toss together onion, balsamic and salt in a large bowl; season with pepper. Drizzle in oil, and toss to combine. 
Gently toss together tomatoes, onion mixture and basil/herbs, Let stand 10 minutes before serving. 
I garnished with oven roasted lemons and more fresh herbs.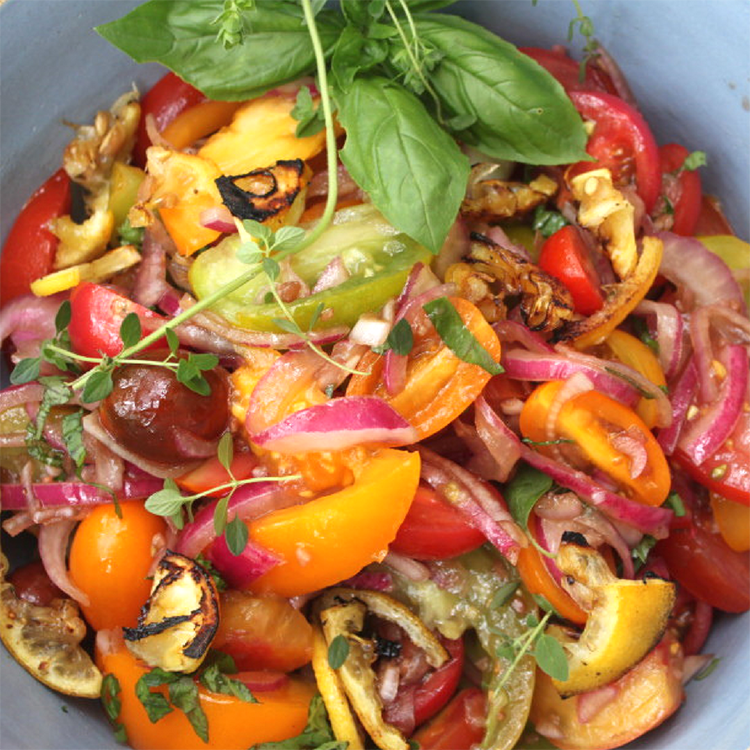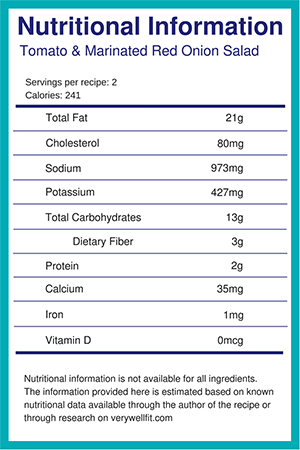 ---
For more great recipes from Chef Robert, you can find him at www.happydiabetic.com, on his Youtube channel here, or you can subscribe to his podcast here.